Chimichangas
Two flour tortillas, fried or soft, filled with beef tips or chicken. Topped with melted cheese, lettuce, guacamole, sour cream, diced tomatoes, and served with rice and beans.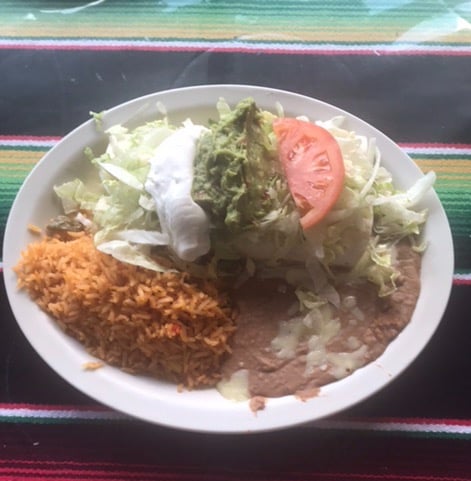 click to enlarge
Extra items added in special instructions are subject to additional charges, at the time of pickup.
Order online : Chimichangas from El Pulpo Mexican Restaurant & Grill. Serving the best Mexican in Binghamton, NY.