MEGA Parrillada: Your Party Solved
A MEGA combination, for 10-15 up to 20people, of grilled chicken, steak, shrimp,chorizo, carnitas (pork), salmon, mushrooms, and pineapple, all topped on a bed of grilled tomatoes, onions, and peppers. Served with a salad of lettuce, avocado, sour cream, pico de gallo, grilled and seasoned jalapeños, and lime. All this is accompanied by plenty of rice, beans, and tortillas to share, as well as a 20 lb bag of chips, and 36 oz of our famous house salsa!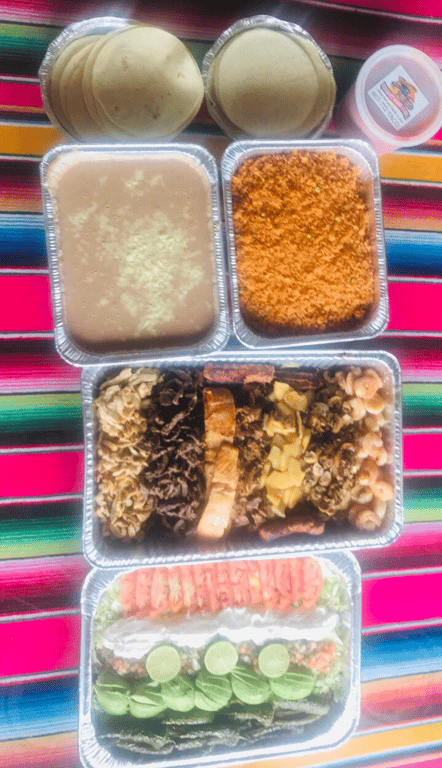 click to enlarge
Extra items added in special instructions are subject to additional charges, at the time of pickup.
Order online : MEGA Parrillada: Your Party Solved from El Pulpo Mexican Restaurant & Grill. Serving the best Mexican in Binghamton, NY.