The Benny Sandwich
Boar's Head roast beef with horseradish cheddar, giardiniera, caramelized red onions, cilantro, and horseradish sauce, this is one ridiculously overloaded sandwich. Just try to eat it without spilling something on your shirt.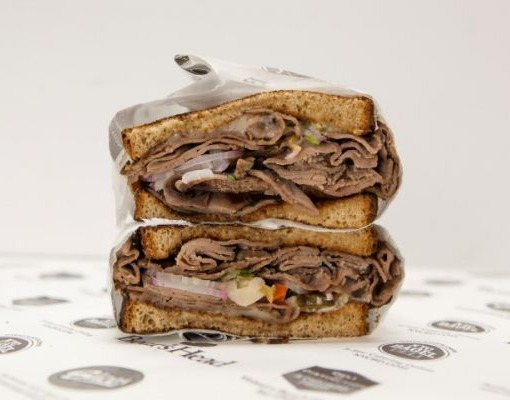 click to enlarge
Please do not request additional items or toppings in the special instructions
Order online for takeout: The Benny Sandwich from Corey's NYC Bagel Deli. Serving the best Deli, Breakfast, Lunch and Sandwiches in Chicago, IL.